Since 1998, the Ottawa Blues Society has annually presented the Blues Heart Award to an individual or an organization that has made an outstanding contribution to fostering appreciation and awareness of Blues music.
This year's recipient is Liz Sykes who was the president of the Ottawa Blues Society from 2002 to 2018.
Through Liz's 16 years of leadership at the helm of the Ottawa Blues Society, she has tirelessly promoted the blues music scene in Ottawa. Without her efforts, our local Road to Memphis competition would not have become such a stellar event.
Liz's promotion of the Blues has not been confined to Ottawa. She annually travels to Memphis for the International Blues Challenge where she lends support to the artists who represent us there and acts as a Canadian Blues Ambassador. She also regularly attends the Blues Music Awards in Memphis each May.
You will find Liz at every Blues Summit in Toronto and in 2012 she won a Maple Blues Award for Blues Booster Of The Year for her selfless promotion of the Blues and its artists.
Although Liz has stepped aside from being President, she still volunteers with the OBS and is one of our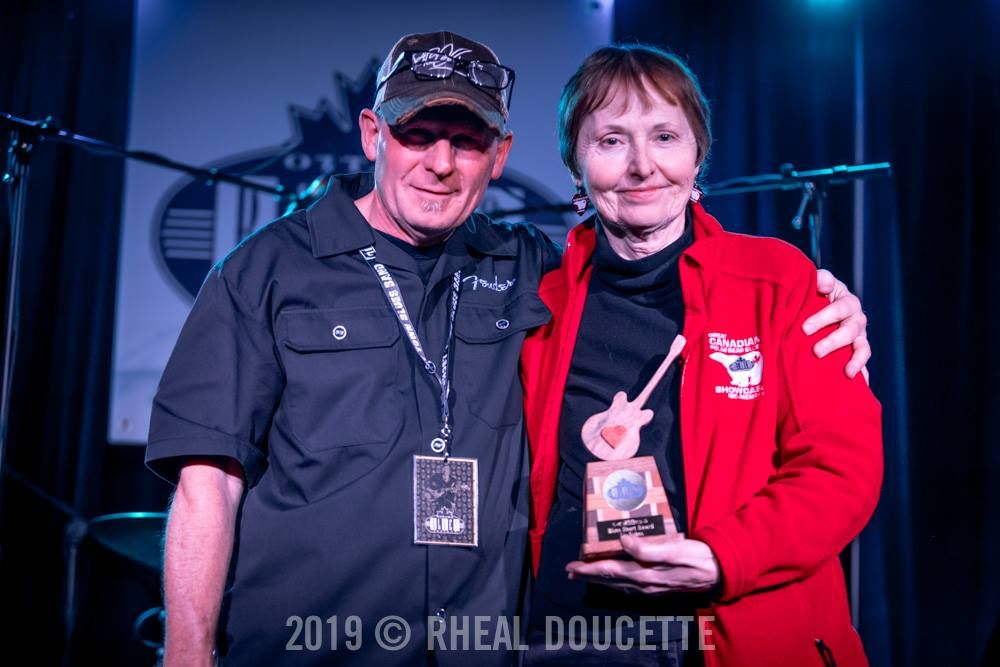 most trusted advisors.
If you want to know what is going on in the Blues scene in Ottawa, Liz produces a weekly blog called Ottawa Blues This Week.